Full Sail, Oskar Blues, & Pelican breweries. These breweries are what I like to call my "Pioneers of the Craft Beer" as these breweries were part of the Craft Beer scene before it really was a scene or viable market starting in the 1990's. The founders of these breweries got into the business because of their passion for craft beer and not because they would make a lot of money. Only thru their hard work, dedication, and outstanding beers have they been able to get to where they are. Please visit their sites for more information on these craft beer Pioneers.
Starting in August 2017, AmeriCraftBier is proud to announce the exporting of Toppling Goliath, to Europe & South Korea. Started in 2009, Toppling Goliath has become one of the top breweries in the world by craft beer lovers and the various beer rating & review sites. This is a testament to their dedication to production of quality beers.
Evil Twin by Brooklyn based Danish brewer Jeppe Jarnit-Bjergsø has joined the portfolio in November 2017 for exportation to South Korea. We are honored to bring their eclectic and excellent beers to South Korea.
AmeriCraftBier as of July 2018 has been working with Equilibrium Brewery (Middletown, NY) for exports to select markets. Equilibrium's philosophy is, "We intend to make uncompromisingly great beer founded on scientific principles and a love for drinking craft beer. We will brew what we love to drink and share this with you". In order to send these beers as fresh as possible we need to use air freight to get these beers quickly to market. While this unfortunately adds significantly to the cost of the beer, it is the only way to ensure that beer drinkers around the world can experience their beers as they intended.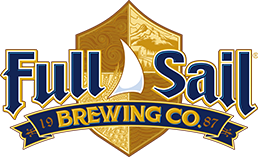 Importing/Exporting/Consultants for the Craft Beer Industry
If you are a brewery new to exports or a seasoned brewery now looking to strategize and better manage your export business I can be of help as the export landscape is changing every day. Knowing how to adapt to an ever changing marketplace with more competition, challenges to the routes to market, export logistics & documentation, and managing import partners are key to exporting successfully.
One of the challenges in exporting is finding the human resources and expertise without taking away from your domestics sales & marketing resources. This is where AmeriCraftBier can lend a hand as your 3rd party "export department". Contact us for more information.
If you are an importer, can maintain cold-chain logistics at 4C/39F, and looking for some top US craft beers feel free to contact me to see if we can work together.